TY DEBAUCHEE's
Naked Gay Tales

ABS LUST DESIRE SERIES - (COLLEGE FRESHMAN)
(Click each image for details)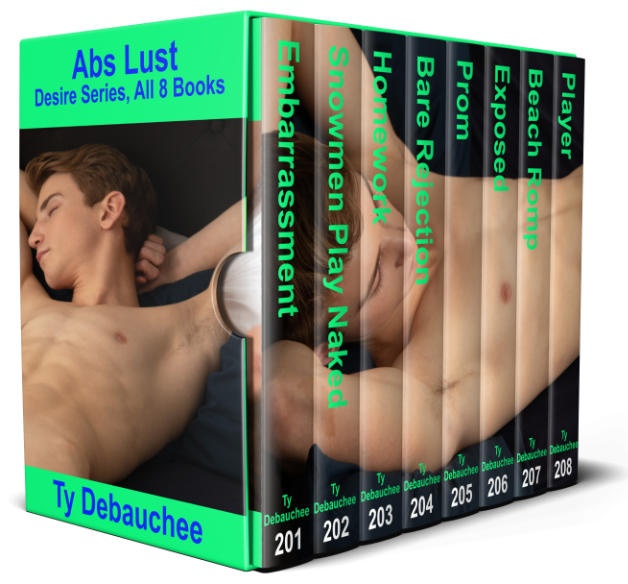 GET IT NOW!
View Now!
Abs Lust
Desire Series
All 8 Books
ABS LUST: DESIRE SERIES COLLECTION, ALL 8 BOOKS

30% OFF
the individual book price.
Get Yours Now.
See individual book descriptions below.
These books will keep your blood heading in the direction of your favorite play toy.
Click the link for your preferred vendor and let the fun begin.
See all eight individual books of the Desire Series below:

Buy the Collection NOW and SAVE 30%.


TY'S NAKED GAY LUST SERIES - (COLLEGE SOPHOMORE)
(Click each image for details)


TY'S NAKED GAY FLIRT SERIES - College Juniors
(Click each image for details)